Hilton head island paddle tours
Kayak and Stand up paddle guided tours and Rentals
Kayak Hilton Head
Lowcountry life has treated us well and now we want to share it with you. Family owned and operated.
With more than 60 years of combined Lowcountry living, our love for the water continues to grow. Our families have been in this area since the 1920s, visiting the Bluffton Fish Camps and Rose Dew Landing for recreation and fishing. Our grandfather, an avid fisherman, always taught us to appreciate the water. As kids, if we complained about eating seafood, our grandfather told us, "Well, you better learn to like it because if times get hard, that might be all we have to eat". We listened and learned to respect our waterways for all they give.
Our owner and native kayak pro, Dean Windley, has been chasing waves from Costa Rica to Hawaii since being a teenager on the island. Now as parents we love to spend the day in nature with our kids. Our best family days are when we are out on the water. We enjoy any kind of boating, power or not, and can't get enough of the marine wildlife we get to see on a daily basis- seeing a dolphin never gets old. We are beyond lucky to be a part of the Lowcountry community with its laid back, friendly state of mind. Big thanks to our network of family and friends, they're unparalleled and we couldn't do it without them!
Cover photo by:
Lesli & Troy Wouters
843-422-3965
101 Marshland Road, Hilton Head Island, SC, 29926
Hours
Wed-Mon 8:00am – 7pm
Tuesday 8:30am – 8:30pm
Crabbing from the kayak!
Bring your traps and poles. Fishing from the kayaks is a blast.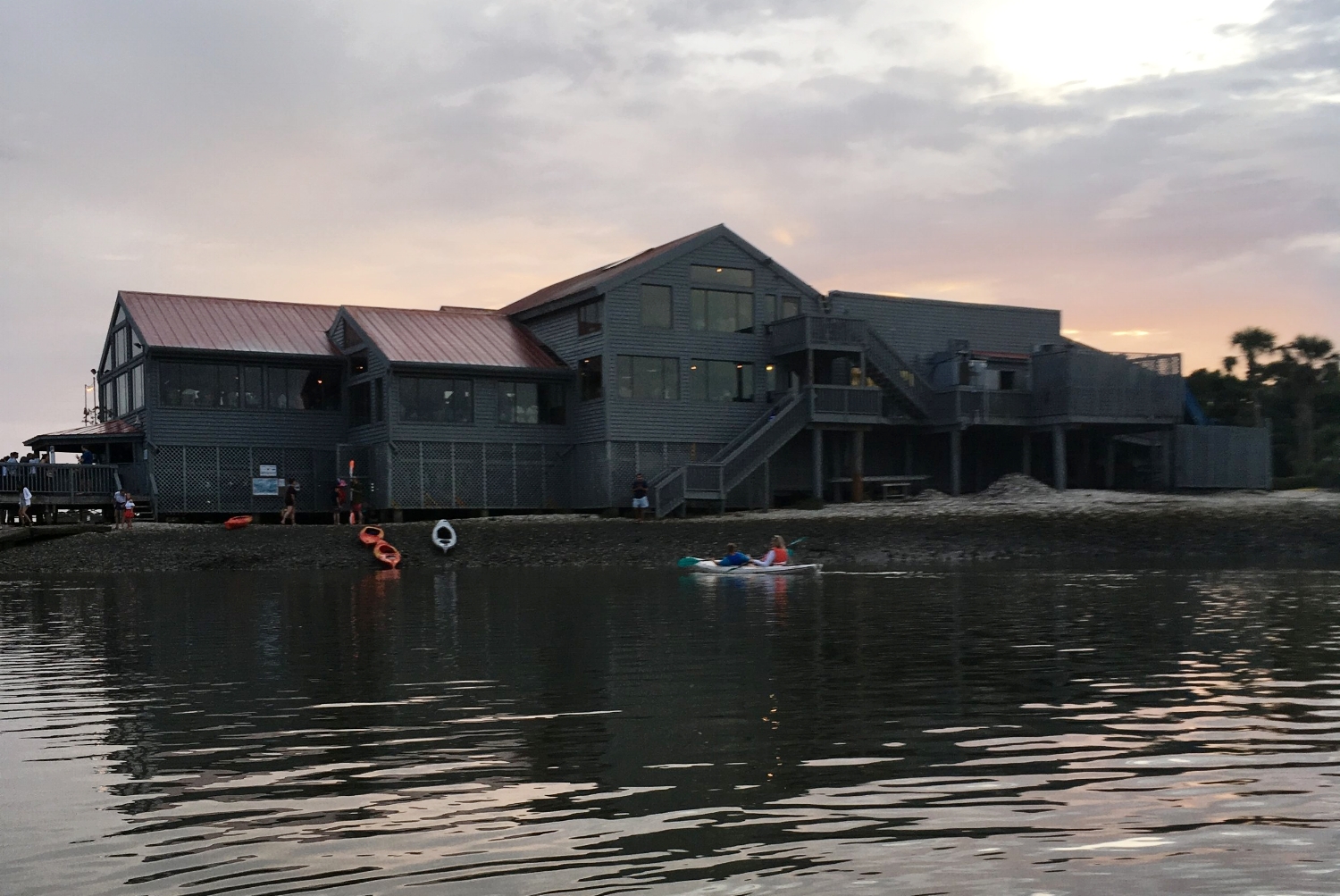 Funday Sunday Paddle
Call today to join us for a tour! 843.422.3965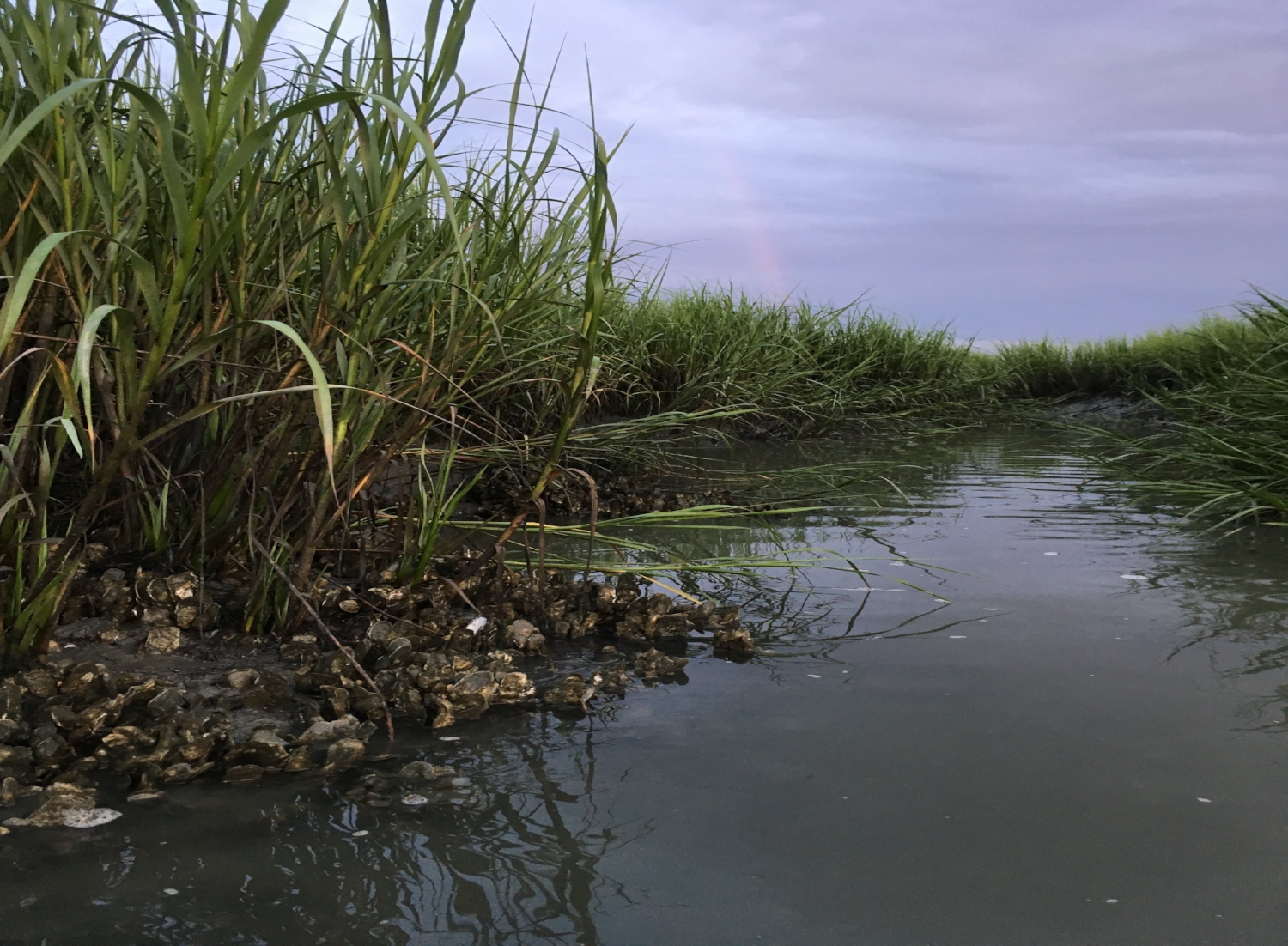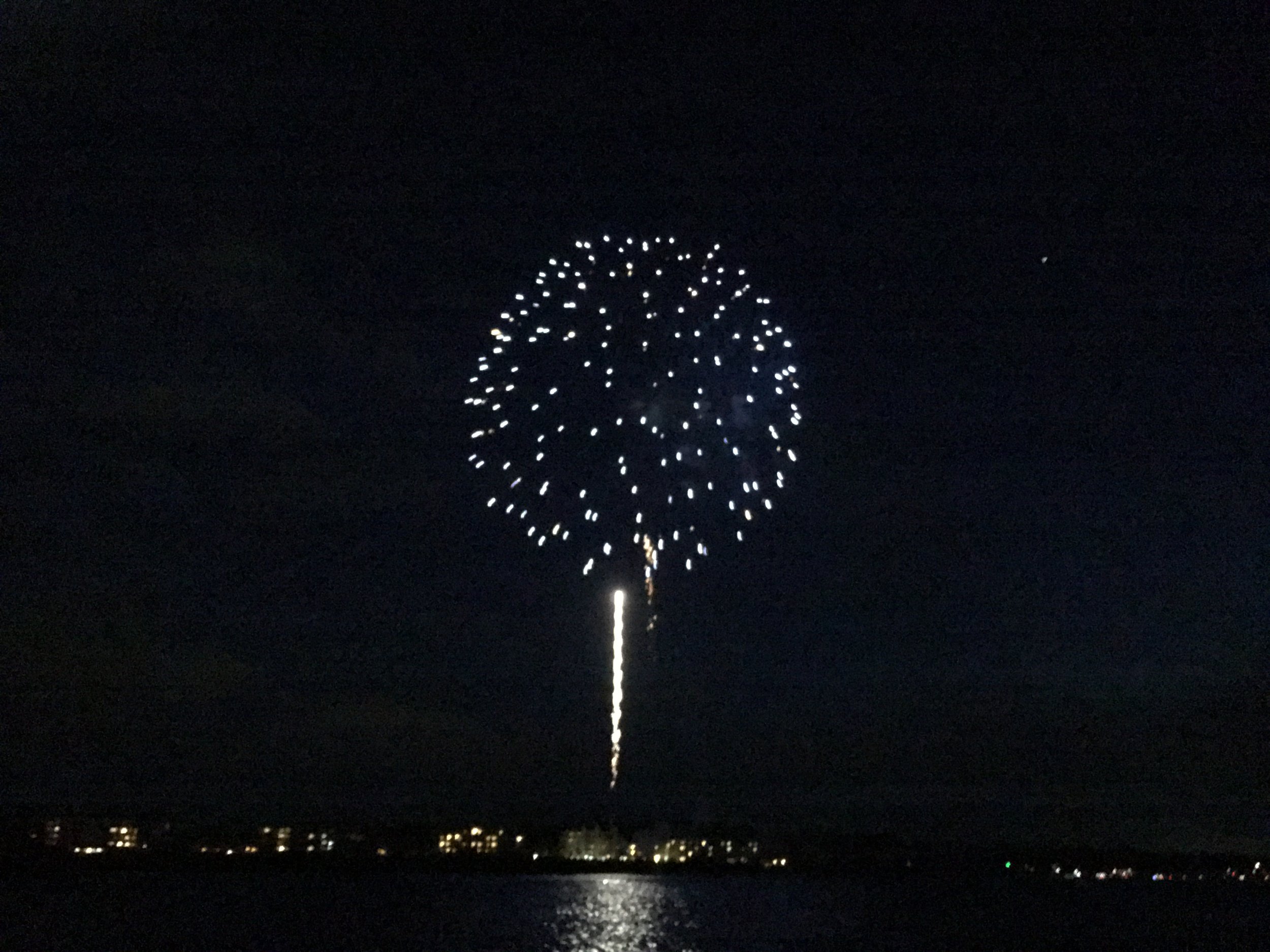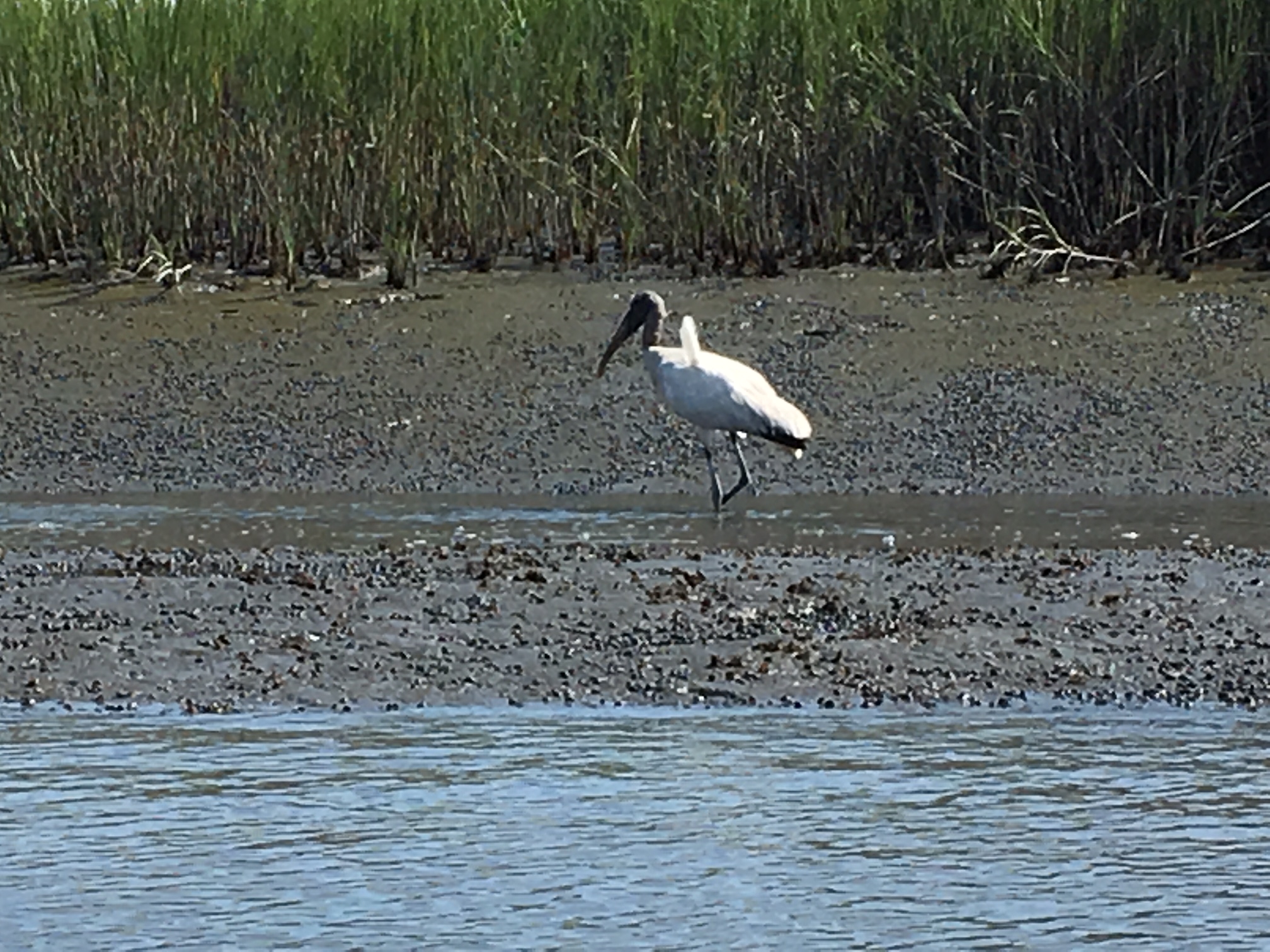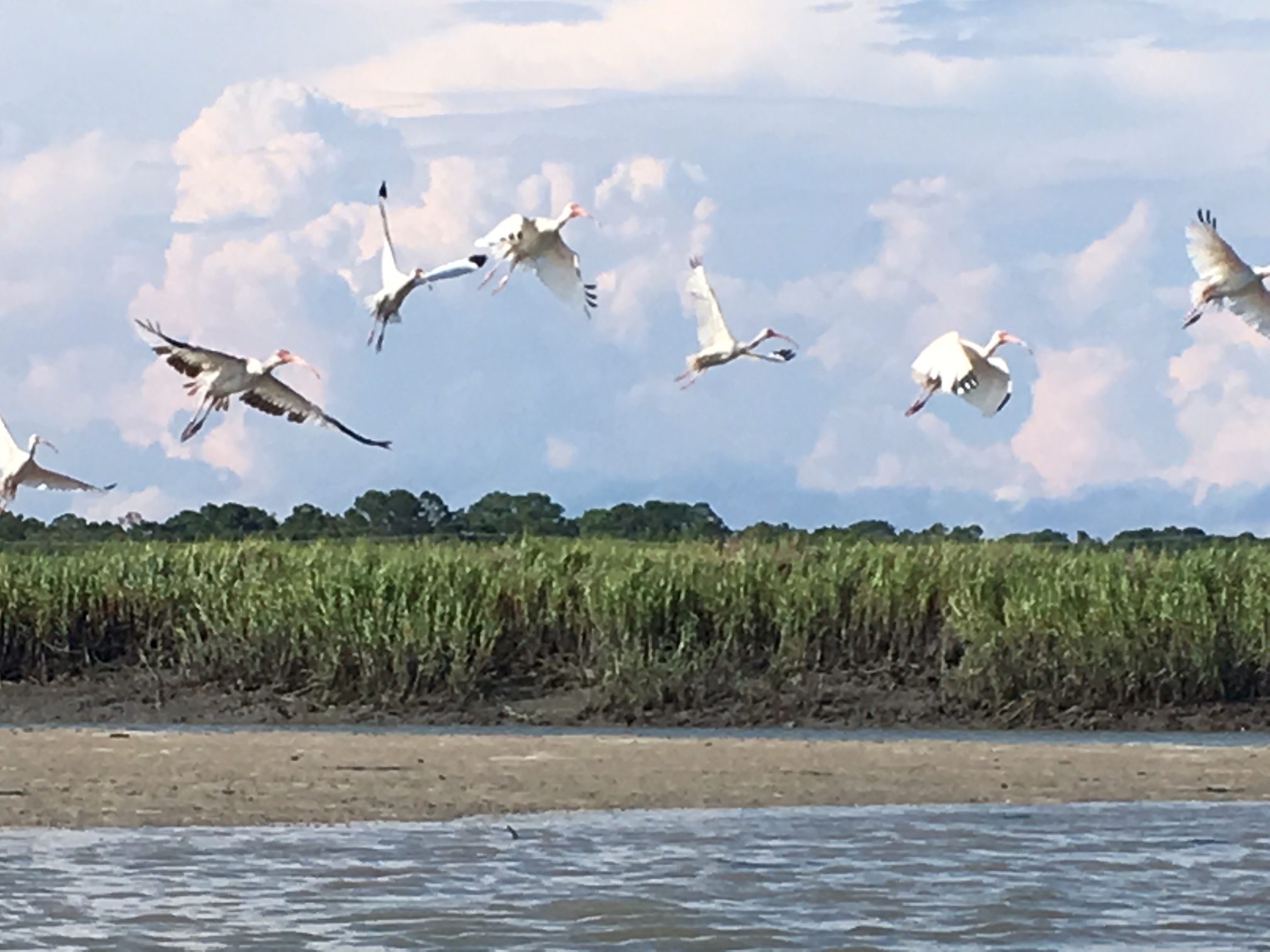 Kayak with Dolphin in Broad Creek
Roseate Spoonbill scenary
You'll never know what you'll run across on a tour.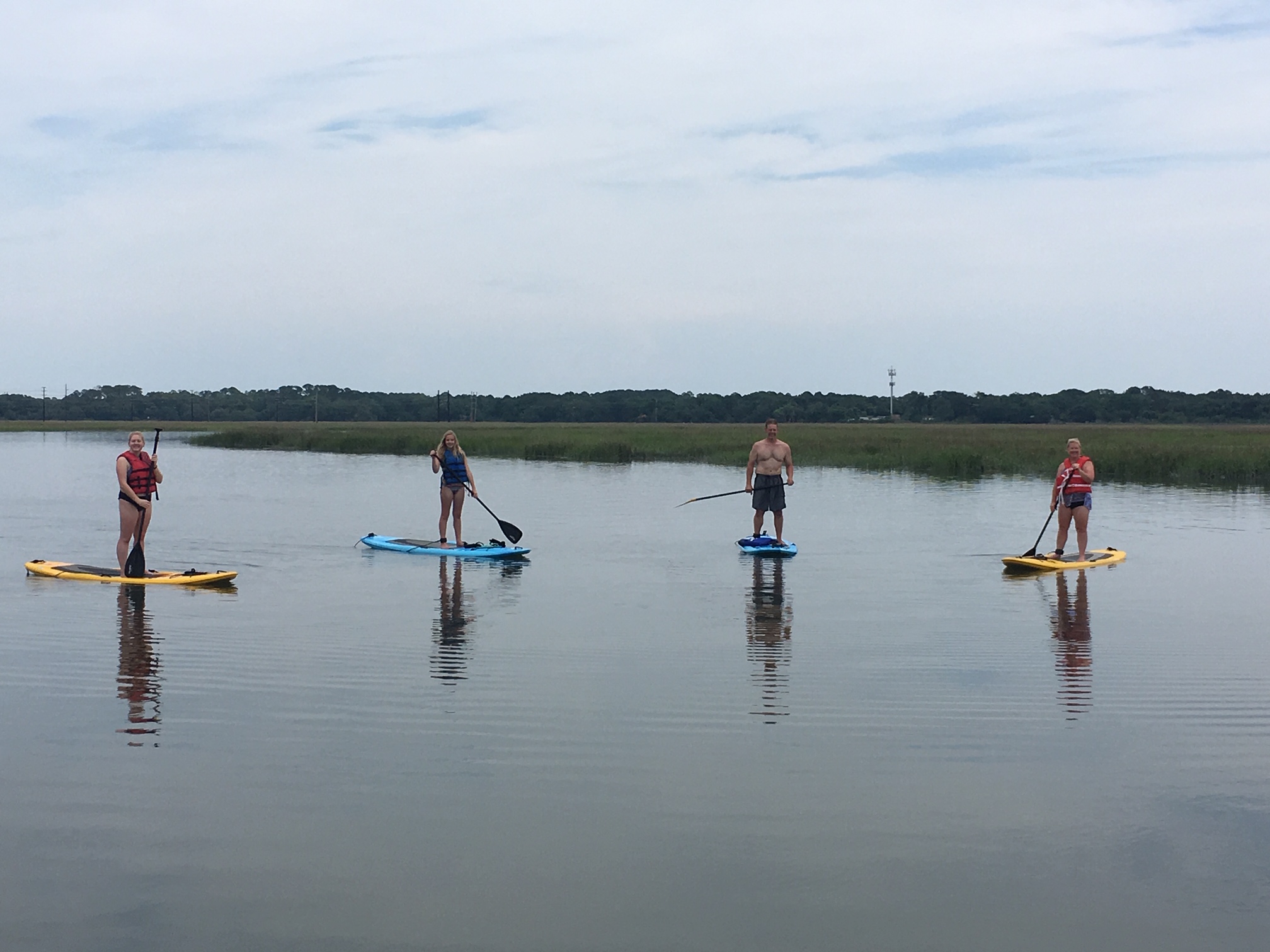 photo taken by: Leli Wouters
Guided Kayak & SUP Tours
(reservations required)
Looking for the perfect view of Hilton Head? Join us for an up-close look at what makes Hilton Head so special – our waterways and wildlife! Choose from one of our three tour times. These 2-hour outings are designed with you in mind. With a skilled native or naturalist guide, explore our saltwater estuaries to see dolphins, herons, blue crab and maybe even a sea turtle! Get out in nature and kayak Hilton Head with us!
Stand Up Paddle tours are available throughout the day. call for a reservations.
SUP Adult: $35 | SUP Child under 12: $25
Kayak Tour Times:
8:30am (7 days a week)

11:30am (7 days a week)

2:30pm (Monday through Friday)

6:00pm (7 days a week)

8:30pm – Tuesday nights only for Shelter Cove Fireworks (Only a short paddle away! Summer time only - June 12 - Aug. 18)

Private tours also available at your selected time!
Call for pricing.

Call for a reservation

Guides graciously accept gratuity
Pricing for Scheduled Kayak Tours:
Adult: $25 per person (Year Round Rate,Best in Area)
Fire work trips: Adults $30 per person
Child 11 and under: $15 per person
rentals
Kayak Equipment Rental Prices (reservations required)
We rent kayaks and the accessories you'll need for your Hilton Head kayaking trip.
Package includes your kayak, life jacket, paddles and light instruction to help you get you on your way.
Kayak Equipment Rental Rates (no guide):
Single Kayak - 2 hour: $20 ($10 per additional hour)
Single Kayak - Full Day: $50
Double Kayak - 2 hour: $35 ($10 per additional hour)
Double Kayak - Full Day: $60
Reservation appreciated to ensure time on the water ( call 843.422.3965 )
Stand Up Paddle Board Rental Rates (no guide):
Paddle Board - 2 hour: $25 ($10 per additional hour)
Paddle Board - Full Day: $50
HIGH TIDE ONLY - Reservation appreciated to ensure time on the water ( call 843.422.3965 )